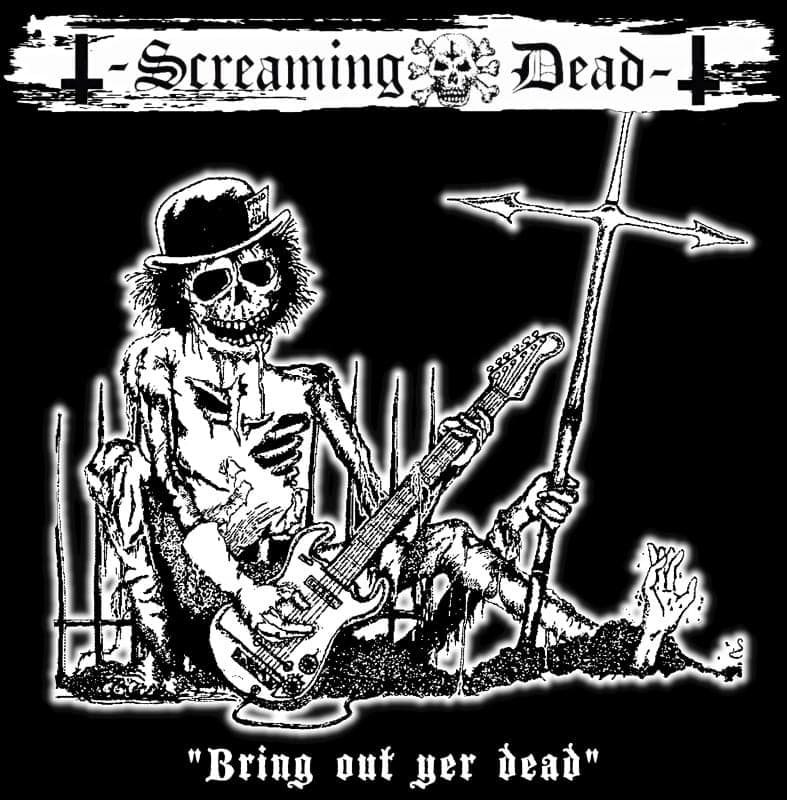 SCREAMING DEAD - Bring Our Yer Dead - LP
Price:
15.17 €
Původní cena:
Reissue of the compilation from 1993.
For the first time on LP, comes in a different design and with CD insert.
This compilation is a cross-section of the band's creative phase from 1982 - 1984.
Almost all hits are represented and the CD supplement contains 5 additional songs.
Screaming Dead is one of the few bands that managed to authentically straddle the line between punk and gothic / goth rock in the early 80s.
Songs like "Valley Of The Dead" or "Warcry", which still sound very originally like punk rock, already have a dark melancholy in them that foreshadows darker things.
With "Night Creatures" or "20th Century Vampire" they have succeeded in creating absolute masterpieces, these songs take you into the night and leave you there.
Towards the end, saxophone and organ come into play, it gets poppier, but also more dramatic, but remains darkly melancholic.
There's a dirty undertone running through every song, which gives the overall work that extra punk touch.
Screaming Dead from Cheltenham have created a new, very own sound.