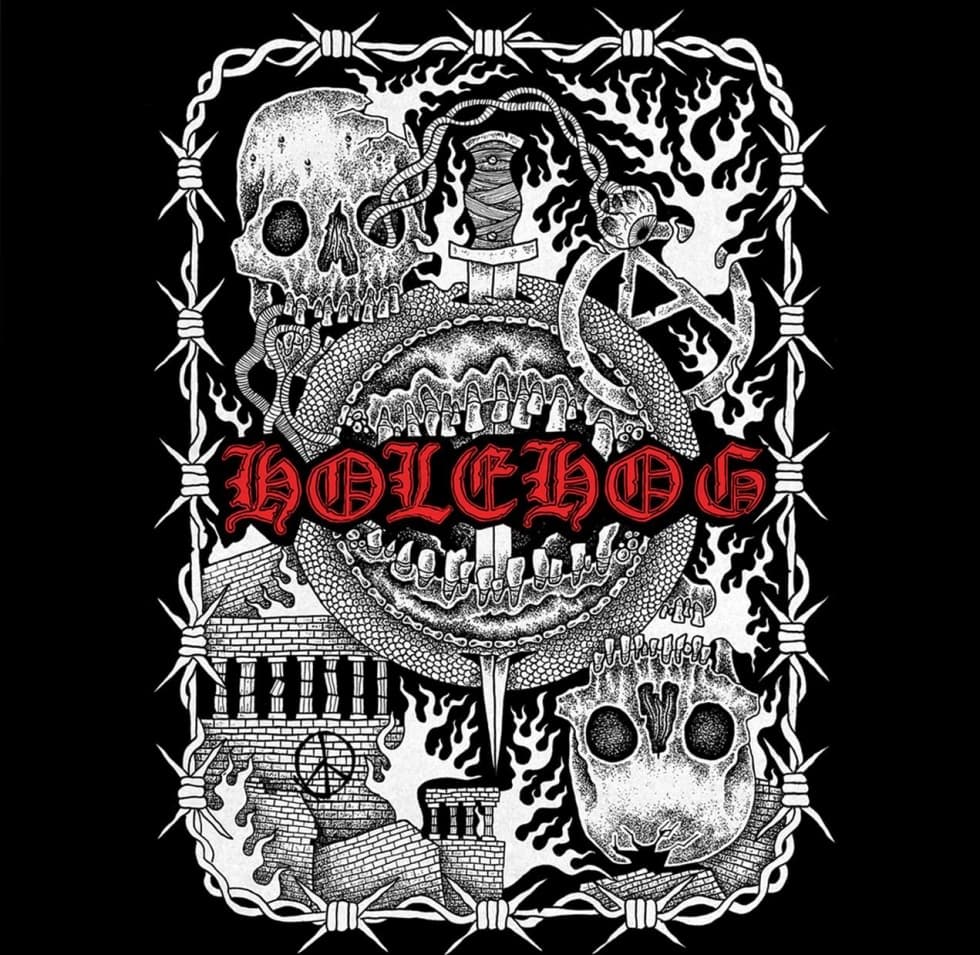 Holehog - Dytopian Reality - LP (red vinyl)
Price:
21.43 €
Původní cena:
This sophomore effort from Sacramento's HOLEHOG is a fukkn beast. They've taken the fierce raspy hardcore that dominated 'Radiation Blues' and tempered it with a '90s DIY hardcore influence that moves the band into their own lane. They never let up on the intensity (take rippers like "Riding For A Fall" and "Rats" for example), with vocals that range from full on AUS ROTTEN dominance to desperate idealism. Song construction is where the band has really progressed - the clenched fists and studded jackets are still front and center, but HOLEHOG don't really seem too concerned with how the shit is supposed to sound so they end up sounding like....themselves. And that is powerful shit. Choice cut: "Jackals." - Terminal Escape/Robert Collins
PIECE ABOUT THE BAND: Holehog is a source of raw positivity. Intensity, aggression, sincerity, and struggle are presented without reservation. Completely uninhibited and unhinged. Personal and societal struggles are addressed with conviction and poetic prowess, and the anger and desperation are palpable. The band have known each other for fifteen + years by having played shows together in a myriad of projects including Dcoi, Brain Rash, Ssyndrom, Great Apes and Monster Squad.