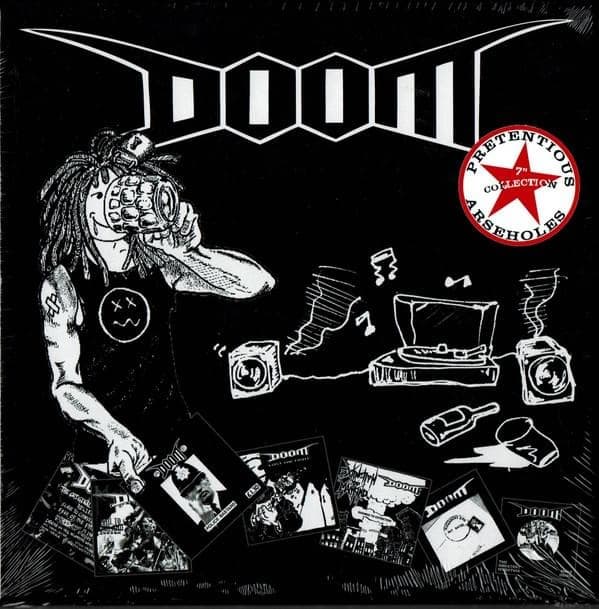 DOOM - Pretentious Arseholes - 6 x 7"EP's Box set
Price:
49.46 €
Původní cena:
Agipunk records and Sonarize records come with a real treat for all collectors and fans of the cult DOOM. A meticulously crafted box set that contains 6 7-inch albums - 1987 flexi Demo 7" (previously unreleased), Police Bastard 7", Greatest Invention Demo 7" (previously unreleased in this subset), split with Hiatus and Extion Of Manking 7" (both sides of DOOM on one vinyl), Hail To Sweden 7", Monarchy Zoo 7"
All tracks are newly remastered.
The box also includes an embroidered patch, birthday card and a 16 page booklet with tons of stories, jokes , posters and photos.