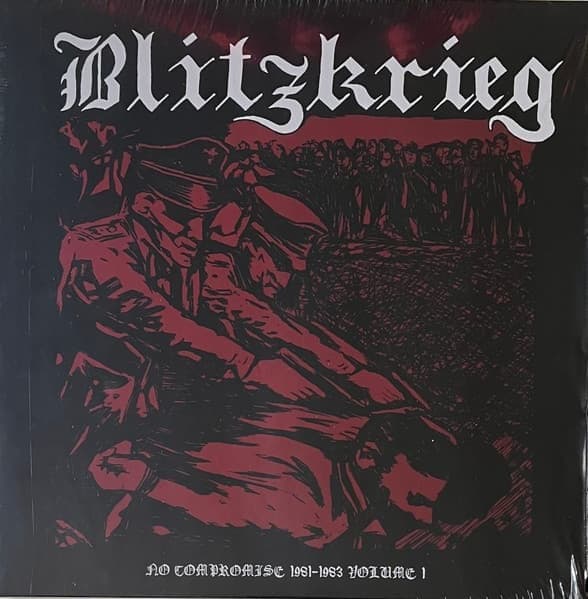 Blitzkrieg - No Compromise. -1981 - 1983 Volume 1 - LP
Price:
16.08 €
Původní cena:
Punk band formed in 1981 in Southport, UK. Their first release was a track on the compilation "A Country Fit For Heroes" (No Future Records). After releasing two 7" EPs, the band broke up in 1984. In 1991 they reformed and released the LP "The Future Must Be Ours", then split up again until 2007 when they reunited for a performance at the Rebellion festival.
This record contains a complication of their singles on the A-side and a few different live tracks on the other.